PHOTO GIFTS >
Greeting Cards & Invitations
With PhotobookShop Pro's Greeting Cards and Invitations you can put a personalised touch to your custom cards. Whether they be Christmas cards, birthday cards, thank you cards or even love notes, you can choose from one of our designed templates or create your own personalised design. Simply download our Designer software, create and personalise your greeting cards, then order and pay and PhotobookShop Pro will have your custom greeting cards delivered to your in 3 business days.
If you want your greeting card to really make an impression, a custom photo design is sure to do the trick. Whatever the occasion-be it Christmas, Birthdays, or simply a Thank You card - PhotobookShop Pro can help you customise the perfect card to suit your needs.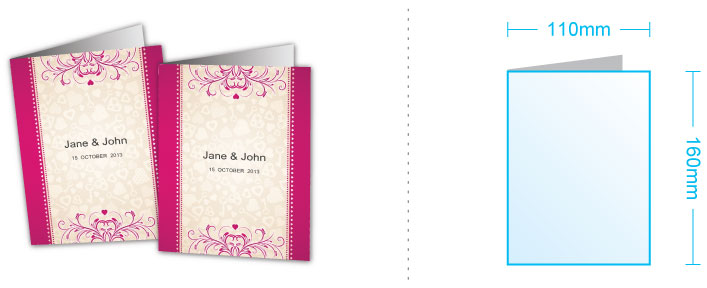 QUALITY

Printed on quality photo paper card

Available as 16x11cm Portrait Cards

DESIGN

Personalise your cards with a range of options

Have 1 photo wrapped or a create collage of pictures

Choose from a selection of different coloured backgrounds

Printed on to the foam using the latest in printing techniques
At PhotobookShop Pro, creating custom greeting cards is simple. Our designer software is easy to use and allows you to create a personal greeting that fits your exact requirements. Businesses can give themselves a competitive edge by creating custom photo cards for Christmas. Amongst a sea of near identical corporate greeting cards, a unique photo greeting card is bound to stand out from the crowd.
Custom greeting cards are also a great way to make a truly personal 'thank you' card. Just welcomed a new baby into your life? What better way to show your gratitude to thosel who sent gifts and well wishes than a custom thank you card with your baby's photo?
Custom cards help you to say what you want, exactly how YOU want, while making a strong visual statement. PhotobookShop Prohas many options for creating the perfect custom greeting card. You may wish to choose one of our own templates, or alternately create your own. Our friendly, professional staff are absolutely committed to helping you achieve your desired outcome. To get started, give us a call or simply download our designer software now.